Post by Alan Hayes on May 23, 2019 21:57:34 GMT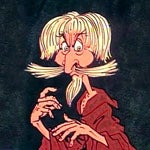 I have been a active member of this club for many years and have kept in regular contact via the phone with many members some of which have expressed their dislike of the forum, many have been unable to access it, the forum should be transparent and any member should feel they can submit a post without it being deleted, which is what has happened to some of mine in the past, so without going into other reasons I would ask you to deactivate my account as I no longer wish to be a part of this forum.
I will however keep my word and place the card on Geoffreys resting place and all the kind messages many thanks Graham.
Hi Graham,
I am very sorry that you are unhappy with the forum and with my advice - which I made with your privacy and security in mind - and I only edited your post after you agreed that that information should be deleted.
If I had removed your number without asking you then I would agree that you had a point. I have simply given advice, based on my knowledge of what can happen with bots and webcrawlers, with your best interests at heart, and then acted only once you had agreed.
I can also confirm that NONE of your posts have been deleted. The only posts I delete are duplicate posts - where one post appears a second time and is identical - and spam messages which occasionally appear in the help section which is open to guest posting.
I DO move some posts and combine them into existing threads as that's how forums should work - with one thread for each topic rather than multiple threads for the same topic.
I say again that NO posts of yours or anyone else's (unless there were duplicates) have been deleted.
I hope you realise that you are jumping to conclusions which are not accurate and will reconsider your position.
We moderate this forum exceptionally carefully and all we do is in the interests of keeping things tidy and easy to find and at all times we act in the best interests of the membership.
I am actually quite hurt that you should think otherwise. I designed and created this forum with Carol's full agreement and support, entirely in my spare time and at no cost whatever to the fan club or Carol herself. Chas and I run it voluntarily for anyone who wishes to post here, members of the fan club or not. You seem to be suggesting that we are running it in some sort of dictatorial, judgemental manner, and nothing could be further from the truth.

Best wishes,
Alan